Our Pastor Dennis Bickers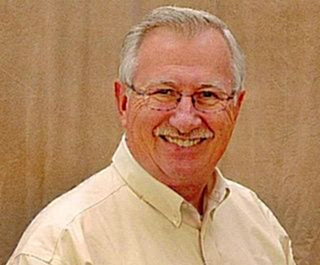 Dennis and his wife Faye have been married 53 years and live in Madison, IN. They have two children and seven grandchildren. Dennis began his ministry in 1981 as the bivocational pastor of Hebron Baptist Church near Madison where he served 20 years. In 2001 he accepted the call to become the Southeast Area Minister with the American Baptist Churches of Indiana and Kentucky. Westport BC was one of the churches in the area he served. He retired from the region in 2015 and has been doing pulpit supply and served as the Transitional Pastor of the FBC Madison for two years. He also got his auctioneer's license and has been conducting auctions since his retirement. He is a graduate of Boyce Bible School (now Boyce College), IU Southeast and earned his masters and doctorate from Liberty Theological Seminary. He has published eight books primarily on bivocational and small church ministry. These books have afforded him the opportunity to lead conferences and workshops for numerous denominations across the United States and Canada and serve as plenary speaker at leadership events sponsored by various universities. Here is what Dennis says about Westport Baptist Church:
"I am looking forward to serving this church during this transitional period in its life. As your former Area Minister I always enjoyed my time with you and the opportunities I had to preach in this church. The time between pastors is always a challenging time, but it is also a time for growth and identifying new opportunities for ministry. I want to invite everyone to join us as we work together to serve God and this community during this time."
For God so loved the world that He gave His only begotten Son, that whosoever believes in Him should not perish, but have everlasting life.
John 3:16