Youth Bible Study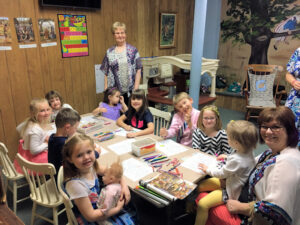 Youth from grades 7-12 meet at the Outreach center for Bible study Sunday mornings from 9:3- – 10:15 and again on Sunday evening from 6-7:30 PM for Bible study, food and fellowship.
This group plans a yearly trip to Green Lake, Wisconsin, the American Baptist retreat center, for a week of spiritual growth and renewal.
In addition, many of our youth also participate in summer mission opportunities to minister to underprivileged neighborhoods for both work projects and children's ministry.
Many also attend camp during the summer at Southeastern Baptist Youth Camp near Westport.
A group of 4-6 energetic adults provides leadership and mentoring for our ABY.
For I was hungry and you gave me food, I was thirsty and you gave me drink, I was a stranger and you welcomed me,
Matthew 25:35